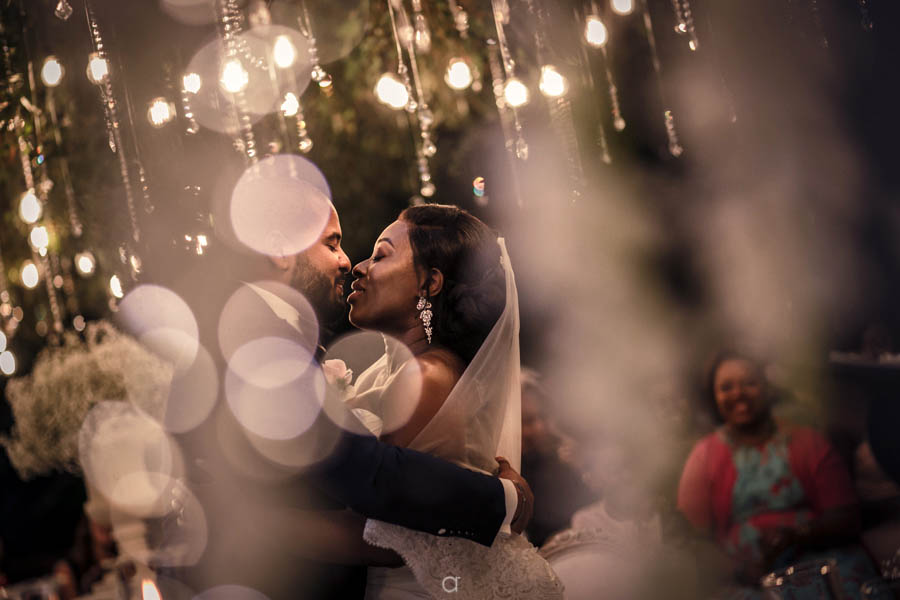 With this Quinta Lago dos Cisnes wedding, we marked our end of last year wedding season. It was a particularly special wedding as the couple had followed our recommendation on the venue. It is always an honour to be booked by our couples prior to them having a set wedding date and location. And when couples honour you with their trust, it is even more gratifying. And we knew that Quinta Lago dos Cisnes was a perfect match for beauty and elegance loving Fatimat and Niyi.
The preparations happened at the neighbouring Quinta do Burgo, adorable rural hotel located just minutes from the wedding venue Quinta Lago dos Cisnes. It is always a pleasure to go back to this sweet hotel. The family-like atmosphere, secluded location and friendly staff that go the extra mile to make your lodging experience comfortable and enjoyable.
When the groom was ready, he and the guests were taken to the wedding venue with a little train that took the guests right to the gates of stunning Quinta Lago dos Cisnes. The location was kept a secret from the guests and so all the party was in awe with the venues breathtaking beauty.
As in our previous weddings in this stunning location, the exchange of vows and rings took place at the covered garden area with crystal and ivy canopy. It was absolutely perfect, considering the time of a year: no rain, no wind and a beautiful sunset that made the ideal light for the newlyweds wedding portraits.After the cocktail hour and portrait taking the party proceeded to the venue´s equally stunning interiors for dinner and dancing to some great Nigerian tunes.
The day couldn't have been more stunning, from the beautiful weather to their adoring friends, to the loved ones looking down on them from Heaven showering their blessings.Thank you for having us as your Portugal Wedding photographers Fátimat and Niyi. We wish you many blessings for the years to come and shared happiness with your loving family and friends!