WELCOME
Olá, somos a Maria e o Fábio, fotógrafos de casamentos em Lisboa, Portugal. Seja muito bem-vindo e obrigado por visitar a nossa galeria. O seu interesse pelo nosso trabalho é uma honra, e ficaremos muito felizes em ouvir os seus planos para o seu casamento.
Hello, we are Maria and Fábio, wedding photographers based in Lisbon, Portugal. Welcome and thank you very much for visiting our photo gallery! We´re honoured that you would like to get to know more about our work, and we would be thrilled to hear from you and know about your wedding plans.
ABOUT US
What we love most about our craft of wedding photographers is being the first hand witnesses of a amazing love stories unfolding through deep emotions.
---
O que mais amamos na nossa profissão de fotógrafo de casamentos é sermos testemunhas de primeira mão de belíssimas histórias de amor, e que será através de nossas lentes que estas histórias serão contadas por gerações.
Shaunée & Rotimi
such sweet words...
" To Maria & Fábio: We cannot thank you enough for your help through the process. We feel lucky to have worked with both of you and have only the highest praise for your professionalism, warmth and skills! It means so much to us that you both have such loving spirits and share our faith. Thanks for making our guests feel comfortable in front of your cameras and for staying on to capture more of the atmosphere. Our guests were very impressed by your professionalism and dedication to capturing special moments! God bless both of you and thank you for contributing to our happiness and joy!"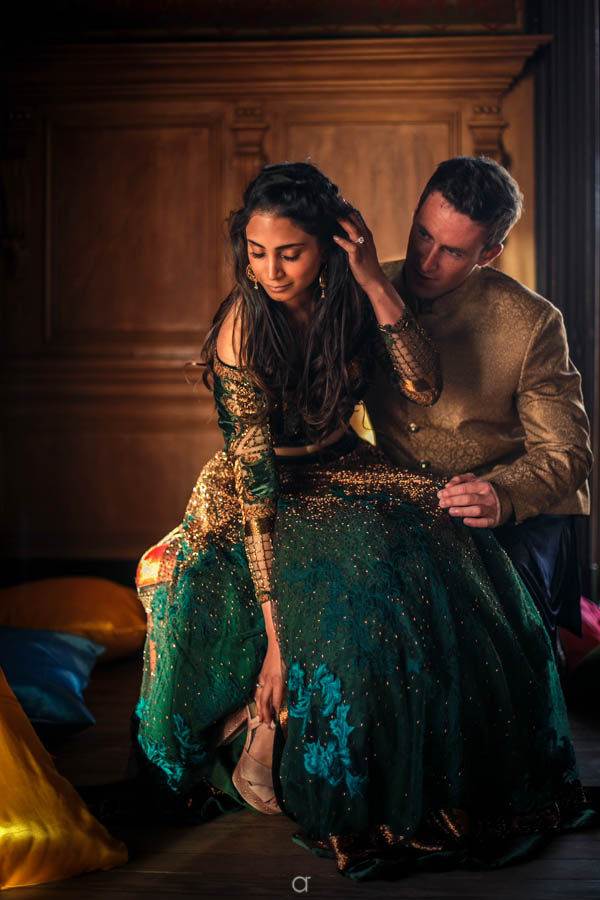 Saloni & Brian
"My husband and I were very lucky to have come across Fabio and Maria Azanha. I got married in Portugal a few weeks ago and last year I started to look for potential photographers. I had been recommended a few but I came across Fabio and Maria entirely by chance and fell in love with their photography style. They had the perfect mix of action and what I like to call 'posey' photos. Neither my husband or I are used to being photographed so the idea of someone constantly snapping away at us was daunting but Maria and Fabio make a great husband and wife team and put us at ease straightaway. They captured the essence of our wedding perfectly."
Raisa & Oliver  
"Dispenso comentários, simplesmente adoramos trabalhar com vocês, desde o primeiro encontro que ficamos com a impressão que estávamos bem entregues, pois notou-se a paixão que têm pelo vosso trabalho. Confirmamos isso com o resultado da sessão engagement que fizemos que superou muito as nossas expectativas. Somos os dois tímidos e pensamos que isso poderia prejudicar o resultado, mas gostamos muito do resultado."
Filipa & Jaffrey
"Fabio and Maria are true artists! I never thought I'd be able to find photographers who are able to convey the feelings and emotions of a wedding in one single picture ... but Maria and Fabio do it in the most beautiful way and it shows in every single one of their shots. You won't find a more dedicated photographer to record your wedding just the right way! And as a bonus they are some of the nicest people we have ever met! :) We were lucky enough to get Fabio and Maria to be with us throughout our wedding day and record all those special moments and for that, we are forever thankful."